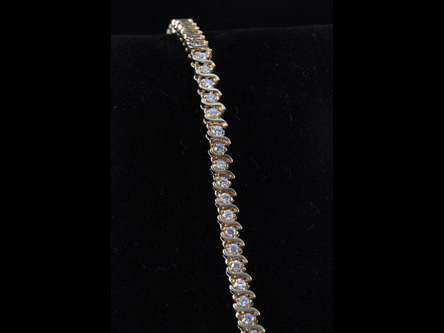 At Hat City Pawn, we sell a diverse range of gold and silver jewelry. On any given day, you can find unique gold and silver jewelry pieces and even fine watches such as Brietling, Omega and Rolex.
Hat City Pawn also offers a nice selection of engagement rings. A wider assortment of diamond rings upon request. Hat City Pawn deals primarily with New York wholesalers for the higher ticket jewelry pieces, but if you have an interest in a certain jewelry piece, we will do our best to accommodate you.
The great thing about a pawn shop is that you never know what you're going to find. e take in new jewelry pieces to sell on an ongoing basis. Unlike most jewelry stores, you'll find antique, rare and unique pieces of jewelry.
Another benefit to shopping at Hat City Pawn for jewelry is our prices. We offer competitive prices for our customers. You simply won't find better prices or selection at other pawn shops or even standard jewelry stores.
When you're looking for something special, our shops are a great place to look first. You'll be amazed at the selection jewelry pieces waiting to be discovered at Hat City Pawn on any given day. Stop in today to see our beautiful selection of jewelry.