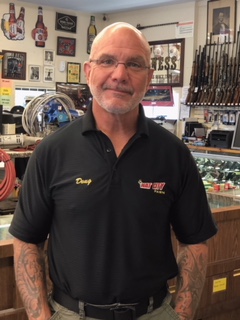 Doug
Doug is a co-founder of and has strived to build and honest and reliable pawn shop that benefit's the community. Doug worked in several different industries before co-founding Hat City Pawn. Before becoming a pawnbroker Doug served as a Waterbury Police officer for 10 years and prior to that, Doug was a carpenter by trade.
Doug has a vast knowledge of construction tools and equipment and has an excellent feel for the local demand of construction equipment within the local economy. Doug also primarily deals the New York diamond wholesalers and has a good sense of value when it comes to jewelry, diamonds or fine watches (Rolexes, Brietlings, Omegas, etc.). He is also one of two certified NRA pistol course instructors we have.
---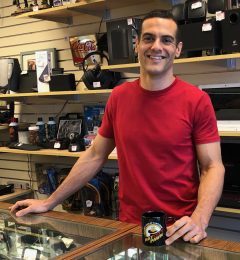 Anthony
Anthony is also a co-founder of Hat City Pawn and has strived to build a pawn shop that can offer products and services at affordable and competitive prices within the local community. Anthony has also made it a Hat City Pawn initiative to have a flexible pawn payment policy and incorporate things such as our "high end pawn loans" to assist the community during these tough economic times.
---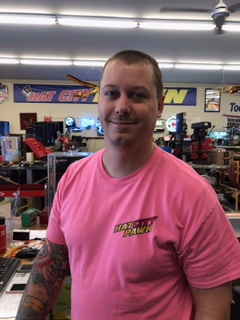 Bill
Bill is the manager of Danbury location and has been with the company for eight years. Bill has a wide knowledge of electronics especially new personal devices such as smart phones, tablets, and computers. Bill has an outstanding feel for which electronic products are in high demand within the local markets. Aside from managing the brick and mortar store, Bill also manages all of Hat City Pawn's eBay sales and has extensive knowledge in the valuing of pre-owned merchandise through online auction sites.
Bill is also an avid bird watcher in his spare time and has been known to attend Civil War reenactments.
---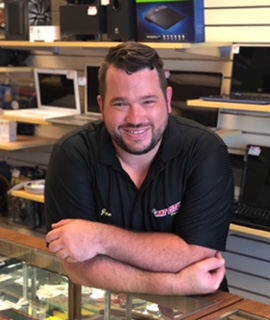 Jon
Jon is the manager at Hat City Pawn Norwalk. Jon handles all of the daily operations at the Norwalk location and has been with the shop for five years. With excellent customer service and a wide range of knowledge regarding our inventory, our customers have described Jon as "approachable", "understanding", and "a lot of fun to deal with".
---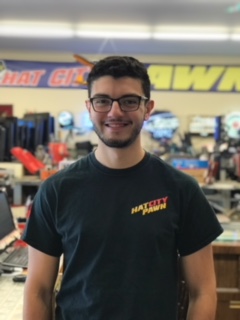 Bobby
Bobby is the newest member of the Hat City Pawn team and currently runs all other social media accounts, including Instagram, YouTube, and Twitter. Bobby has a wide range of knowledge on the newest tech and works closely with Bill to understand the ins and outs of new electronics coming out.
---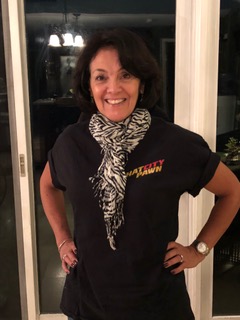 Maria
Maria is the payroll director at Hat City Pawn. She is the only bilingual member of our team, fluent in both English and Spanish and helps the shop break down language barriers for us to better serve our community.
---
The Team
We at Hat City Pawn pride ourselves on being different than our competition. We have assembled the best team that we feel can best serve our community while growing our business. We pride ourselves on knowing the most we can about everything that walks through the door and making sure our customers walk out knowing they received the best most honest service. To the Hat City Pawn team, the customer is always worth more than the deal. This is how we train our employees to conduct business and the reason we call ourselves a different kind of pawn shop.