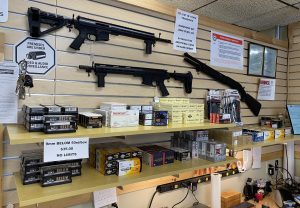 All 3 of our locations are registered FFLs and currently have one of the best stocks of ammunition in the state.
We carry CT others in a wide variety of calibers, are a registered Glock dealer and are always looking to add more ammo to our shelves.
We also do out-of-state FFL transfers for hand guns and long guns at $25.
We are striving to help our customers and community protect themselves as they see fit and will continue to do the best we can to have a strong inventory or firearms and ammunition.