The epic saga of Star Wars has now spanned over three decades. Fans now span generations. While die hard fans of the original trilogy may have been critical of the more recent films and the acquisition of Lucasfilm by Disney in 2012, nothing can dampen the anticipation of fans young and old at the announcement that the Star Wars Sequel Trilogy is going to happen. Filming is said to be starting as early as January of next year.
While this is exciting for Star Wars fans, it is also an exciting time for collectors of Star Wars toys. The Sequel Trilogy will be a continuation of the original trilogy which consisted of Star Wars Episode IV: A New Hope (1977), Star Wars Episode V: The Empire Strikes Back (1980) and Star Wars Episode VI: The Return of the Jedi (1983). The Sequel Trilogy is planned for release in 2015 starting with Episode VII, followed by VIII and concluding with IX. Instead of the traditional three year pause between films, there will only be two years for the Sequel Trilogy.
As a result, collectors can expect the popularity of Star Wars toys to reach levels not seen since the late 1970s and 80s. The original toys are already getting huge attention on eBay. If you're willing to part with them, the originals as well as other toys throughout the years will provide you with a good return at your local pawn shop. The renewed excitement and interest in Star Wars will make toys a hot item for both sellers and buyers at pawn shops.
Essentially Star Wars toys can be separated in to three eras including the Vintage Era (1978-1989), Neo-Classic Era (1990-2000) and Prequel Era (1999 to present). So out of these eras, what are the most valuable Star Wars toys?
Here are a few of the big ticket Star Wars toys:
 action figure – average market value of $6000
1978 Vinyl Cape Jawa – average market value of $2000
1980 Rocket Firing Boba Fett – average market value of $1000-2000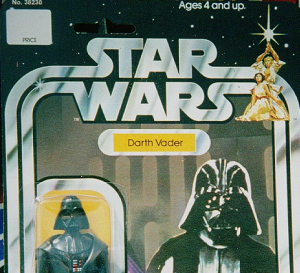 According to the Star Wars Action Figures Buying Guide on eBay (http://www.ebay.com/gds/Star-Wars-Action-Figures-Buying-Guide/26778/g.html), the most sought-after toy is the original Anakin since only a limited run was produced and these were released as a promotional item. Naturally, the Vintage Era toys are going to be the most valuable because they are the originals and are going to be the most rare. Toys that are still in the box are also going to hold more value than those that have been opened and used. So, if you have Star Wars toys from your childhood collecting dust in your attic, you might want to dig them out and pay a visit to your local pawn shop in CT.