Getting your permit
Obtaining a Connecticut Pistol Permit is not as difficult as you may think. The first step is taking the NRA pistol safety course. The course involves an 8 hour safety class and a practical test which includes going with your instructor to a range and firing a number of pistols in a safe and controlled environment. There are many NRA qualified instructors located throughout the state. At Hat City Pawn, Andy and Doug are both qualified instructors and offer classes on various weekends throughout the year.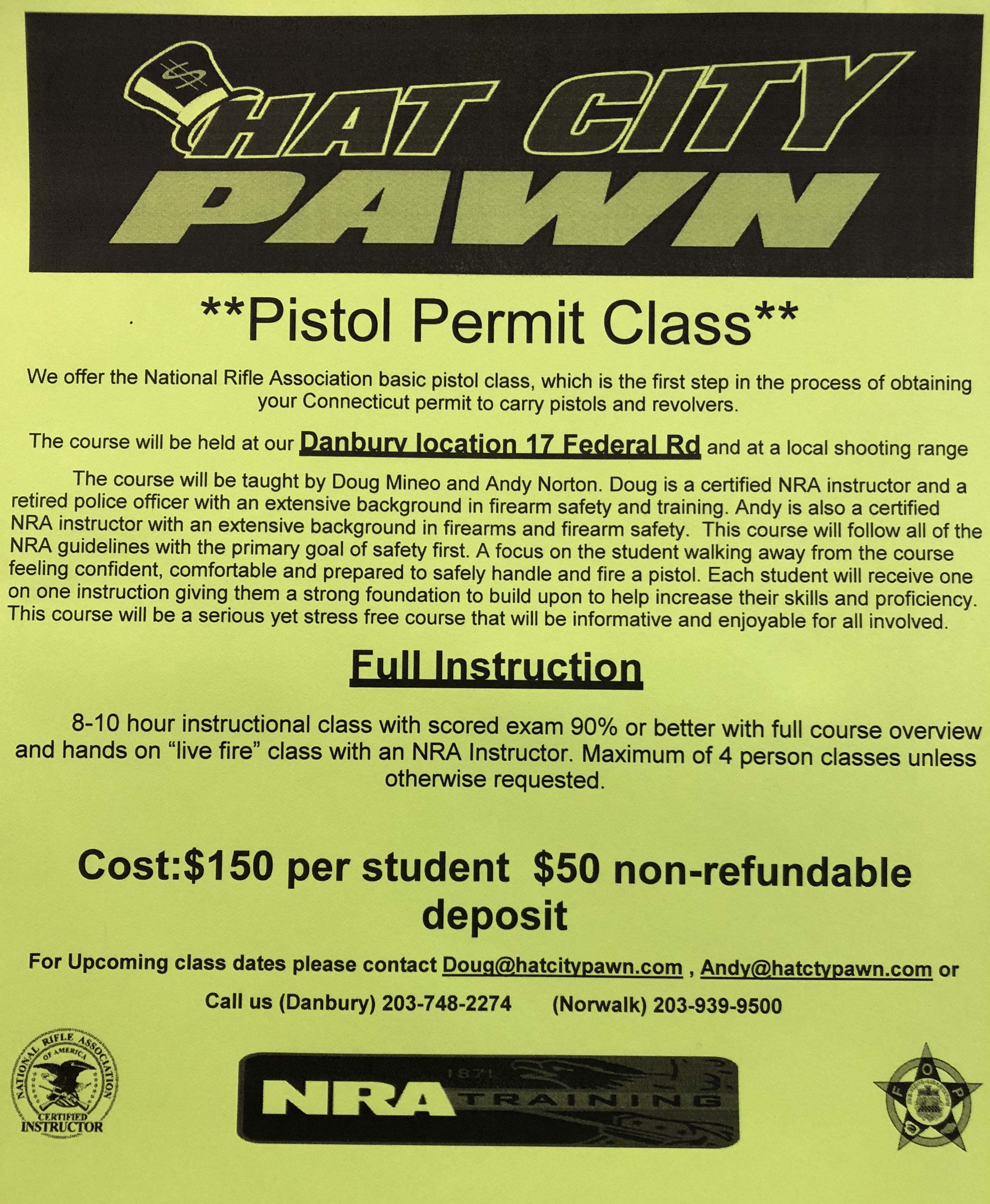 After passing the course and obtaining a certificate of completion the next step to obtaining your CT Pistol Permit is visiting the police station in the town or city in which you currently reside. There you will pick up an application form for your permit. After filling out this form you will submit it along with your NRA Pistol Permit course certificate and be fingerprinted for a background check. The background check usually takes between 6-12 weeks to come back depending on what town you live in. After the background check comes back clean, you will be issued a temporary permit (some towns have other qualifications like meeting with the chief or someone higher up before this) and you are granted 90 days to receive your "real" pistol permit. This is done by going to the Department of Emergency Services and Public Protection located in Middletown, CT. Here you will present the office with your temporary permit and a money order to obtain your CT Pistol Permit.
Current class schedule – Next class will be Saturday April 13th
Call or stop into either location to sign up!